Our Offering
Our service provision is tailored made to the individual need of each young person we have in our accommodation. These packages of care are in consultation with the social worker and young person.
Our Packages of Care are:
• Low support                 
• Medium Support
• High Support
Low support can be up to 5 hours a week, with clear time scales on when the young person should be ready for independence.
Medium support will be from 6- 10 hours a week and will a more comprehensive care plan highlighting areas and outcomes to be achieved over a period of time.
High support starting from 11 – 20 hours a week, with a clear care plan in assessing and reducing the hours of support.
Lone/Solo Placement – This is used where a young person cannot at present live in a group setting. One to one support in a single accommodation, where the young person may be at risk to himself or other and may need some therapeutic intervention but also preparation for adulthood. We have a flexible and innovative approach to care and understand the challenges young people face within the care system and in society in relation to being disadvantaged and our work is based upon empowerment and identity work.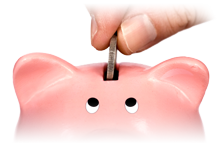 All care leavers are able to access comprehensive information regarding benefits with assistance from ACT, and a suitable selection of information leaflets and publications is available.
[/one_half_last]
Click any of the subjects below to read further –